Goldfish & Koi Ponds
Goldfish Ponds
An aquarium is not really a natural environment for goldfish; they are more at home in a shallow pond that has plenty of surface area with plenty of surface activity, such as water fountains and falls. A pond that is built properly, has been cycled, and gets natural sunlight is the perfect home for our goldfish friends. In a pond appropriately sized for its inhabitants (2.5 gallons minimum per inch of body length) goldfish can grow quite large. Common, comets or shubunkins are much better suited to outside ponds then the delicate fancy variety. Goldfish Breeding

Photograph courtesy of Red
A wonderful example surface action and algae growth.

Goldfish are cold blooded; meaning they have no core body temperature, so it's important that the depth of your pond is below your regions freeze line. This provides an area that the fish can migrate to in freezing or even warmer weather conditions. Do not allow your pond's surface to freeze over or the oxygen levels in the water will decline. In some parts of the world it may be advisable to bring your goldfish in during the colder winter months; unless you have a heater for your pond. Never chop a hole in a pond that has been frozen over; the vibrations may damage the goldfish.
Keeping goldfish save from predators

A deeper pond also provides a safe haven from predators which can be a serious issue for outdoor ponds. Goldfish might become a tasty treat for neighborhood cats, dogs, raccoons and herons. The water table should fall 8" to 12" below the edge of the pond in order to keep them safely out of reach. This will also prevent goldfish from leaping out of the water. Motion activated sprinkler systems work well in deterring these predators. If you live in the city; it may be regulation to fence in your pond to avoid accidental drowning of neighborhood children. Your own children or grandchildren may be at risk, so please be advised. If you are considering building a pond; the use of fresh concrete and mortar may leach harmful chemicals into the water; these materials must be cured for 6 months to a year depending on your climate.

Algae in Goldfish Ponds
Locate your new pond in an area of your yard that is free of falling leaves or debris. In the fall, leaves can quickly cover the water's surface reducing oxygen levels. Leaves and even pine needles that are not soon removed leach tannin into the water which is toxic to goldfish.
Outdoor Ponds
Goldfish ponds have a distinct advantage over aquariums; algae will grow naturally enhancing the beauty of the pond and the health of your goldfish. In a fully cycled pond, algae helps to create an almost maintenance free environment.
Algae and Green Water
Photograph courtesy of Moe


Test regularly for nitrates; the goal is less than a reading of 20. Make sure your ponds receives a minimum of 6 to 8 hours of sunshine and most importantly, make certain your pond has plenty of surface action.
Whether or not your goldfish reside in an aquarium or pond; follow these instructions so that your goldfish will live long and healthy lives.
Photograph; courtesy of Gwen. A wonderful example of an above ground pond. Stock tanks, whether indoors or outdoors make great goldfish containers; they're large; they're tough and they're also affordable.
Photos courtesy of polydectus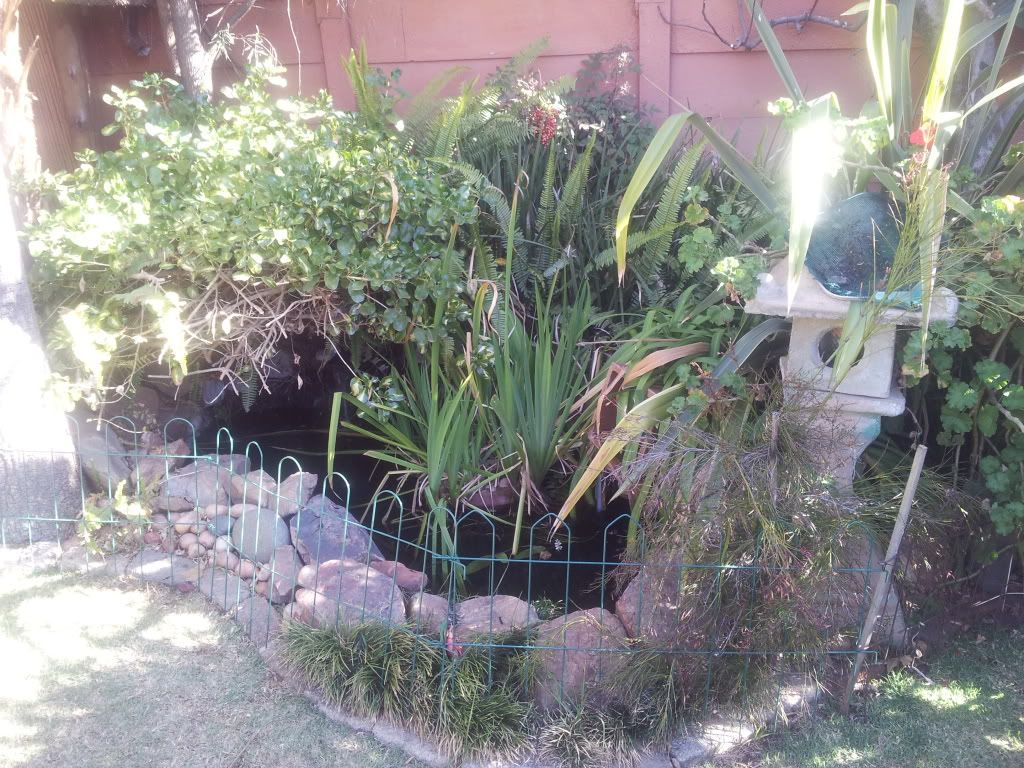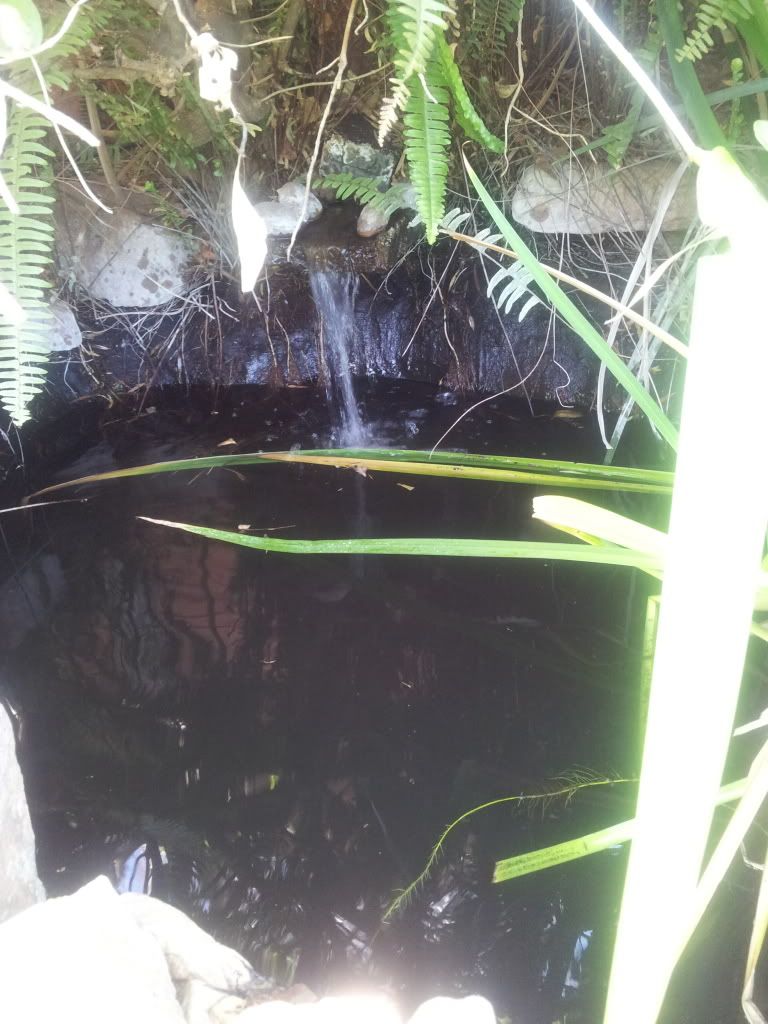 Please show your appreciation by donating
All rights reserved
Author: Brenda Rand
View My Stats